As I've been preparing for my first feature film this summer I decided to do some research behind what I consider to be the best directorial debuts of all time. This list is not necessarily in order of best to worst, but more of a combined list. To be considered for this list the film needed to be longer than 60 minutes. Some of the criteria for the films include uniqueness, boldness, the work put in behind the scenes, as well as the story of the film.
1. Citizen Kane (1941)

Director – Orson Welles
Age – 25
Budget – $839,727
Arguably the greatest film ever made, Citizen Kane is still an impressive feat, especially for a young filmmaker like Orson Welles who co-wrote, produced, directed and starred in the film. Although this is technically not his first feature (he directed a filmed stage play titled Too Much Johnson), most critics consider this to be Welles' first feature film. Somehow he was able to get complete control, something that would not continue during the rest of his filmography due to poor financial returns on this film. Welles was truly a genius of his time, and this film is one of his many grand achievements. Outside of the ground breaking cinematography, this film tells a powerful story. One that has influenced and continues to influence countless filmmakers and storytellers to this day.
2. The 400 Blows (1959)

Director – Francois Truffaut
Age – 27
Budget – N/A
One of the most important films of the French New Wave and film history in general, The 400 Blows tells a powerful and personal coming of age story. The performances are outstanding to say the least, especially the young Jean-Pierre Léaud, who plays the central character Antoine. It also has one of the greatest tracking shots in film history toward the end of the film. Truffaut started out as a film critic, and a damn good one. I truly believe his analytical skills helped him to become a great filmmaker.
3. The Texas Chainsaw Massacre (1974)
Director – Tobe Hooper
Age – 31
Budget – $300,000
One of the most brutal and raw horror films ever made. The complications during production only helped to trap that pure chaotic energy that few horror movies have been able to match since. It has the perfect tone, and is filled with moments of pure dread. Many audiences remember this film as gory and bloody flick, but in reality there is little gore. Tobe Hooper made sure most of the violence happened off-screen in the hopes of getting a PG rating, which in turn only made the film more shocking and frightening. TCM is an early and important entry in the slasher genre and it changed the face of horror forever.
4. Eraserhead (1971)

Director – David Lynch
Age – 31
Budget – $20,000
This film is impossible to put into words. It is an experience all its own. Lynch spent 5 – 7 years (some debate online) putting this masterpiece together. It is a true work of art. Surreal, nightmarish, but also darkly comedic. It's clearly a personal film for Lynch, based on his time in Pittsburgh and his fears of fatherhood. When asked about the film, Lynch refuses to answer any questions, leaving interpretation up to the audience. This is something I greatly admire.
5. Clerks (1994)
Director – Kevin Smith
Age – 24
Budget – $27,000 then $230,000 during post
A hysterical and important film in the American Independent 90's New Wave. This film was a product of its time, and perfectly encapsulated the generation it represents. Outside of the vulgar dialogue and hilarious moments, this film packs a powerful punch. It was a favorite film in my formative years as I related to the characters and their plights, especially Randall. Although I enjoy other Kevin Smith films, I don't believe he will ever top Clerks. This film was made by a young, frustrated filmmaker and that voice shines throughout.
6. Night of the Living Dead (1968)

Director – George Romero
Age – 28
Budget – $114,000
In the 1960's George Romero and his friends decided to go out and make a horror picture on their own. This was unheard of at the time. Little did they know how influential and important that film would become. Not only did Night jump-start the zombie genre, but it also has some biting social commentary and deals with important themes of the time. Which makes this film important both culturally and historically not just in film, but for American society as a whole.
7. Easy Rider (1969)
Director – Dennis Hopper
Age – 33
Budget – $360,000
Another important cultural and historical landmark of film is Easy Rider. The film blew people away at the time of release. Like some of the other films on this list, it perfectly encapsulated an era. But more than that, it encapsulated a lifestyle, and its approaching decline. There are so many great things to say about this flick from the cinematography, to the soundtrack, to the performances. Many consider Easy Rider to be the true beginning of the New Hollywood era (the greatest time in American Cinema). It also holds a career defining performance from Jack Nicholson (one of my favorite actors).
8. The Evil Dead (1981)
Director – Sam Raimi
Age – 22
Budget – $350,000 – $400,000
This iconic horror film is still as scary as ever, and an influence on independent filmmakers everywhere. Sam Raimi, Bruce Campbell and Robert Tapert pitched their film to anyone who would listen. They were able to get together $90,000 based on a proof of concept short film they made titled Within the Woods. This film took many years to complete and Sam Raimi considers it his "rite of passage." But when this film hit the screens in the 80's, it shocked audiences across the globe, and proved that independent film is a viable business model.
9. Reservoir Dogs (1992)

Director – Quentin Tarantino
Age – 29
Budget – $1.2 million
Technically this is not Tarantino's first feature. He started working on a feature film titled My Best Friend's Birthday while he was still working at the video store. Most of it is lost and it was never fully completed, which is why most critics consider Reservoir Dogs to be his actual first film.
You can watch what's left of My Best Friend's Birthday here:
Reservoir Dogs is a solid crime thriller that blew people away in the early 90's. This was another important film in the American Independent 90's New Wave. It is a brutal flick, but you can really see Tarantino's style beginning to form. It has a solid cast too, many of which would go on to work with Tarantino again.
10. The Night of the Hunter (1955)
Director – Charles Laughton
Age – 56
Budget – $795,000
The Night of the Hunter is one of the most unusual films I've ever seen. It was brilliantly directed by Charles Laughton. Unfortunately, this is the only film he ever directed due to poor box office returns. It is impossible to really nail down the genre of this picture because it blends multiple genres well. It has a solid central performance from Robert Mitchum, who plays a terrifying preacher. This film was ahead of its time for sure and was undervalued at the time of release. It has gone on to gain critical acclaim over the years, possibly due to the noir style of the picture along with the positives discussed above.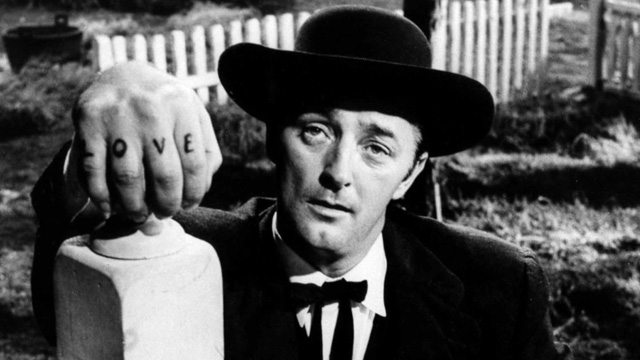 11. Sex, Lies, and Videotape (1989)
Director – Steven Soderbergh
Age – 26
Budget – $1.2 million
Soderbergh's Sex, Lies, and Videotape is a strange but intriguing drama film, packed with solid characters and performances (especially James Spader). It is easily one of the more unique independent films I've ever seen.
The film won the Palm d'Or at Cannes in 1989 (although many argue Do the Right Thing should have won). This was another important film in the American Independent scene, and many would argue it jump started the New Wave of the 90's, along with Richard Linklater's Slacker (1991).
12. Hard Eight (1996)
Director – Paul Thomas Anderson
Age – 26
Budget – $3 million
To be honest I wasn't the biggest fan of this film the first time I saw it. After reading the screenplay and giving the film another watch, I realized it is a masterful work from a young filmmaker. It has great characters (PTA's greatest strength) but also some solid performances from a great cast (John C. Reilly, Gwyneth Paltrow, Philip Baker Hall, Samuel Jackson). Multiple cast members would go on to work with PTA again. It is a well crafted film, well written and shot too. The film is also based on a short film PTA made when he was 23 titled Cigarettes & Coffee. Here is a link to the short:
13. Primer (2004)
Director – Shane Carruth
Age – 32
Budget – $7,000
Primer is a mind-blowing micro budget feature film from the early 2000's. It is easily one of the best films to handle the concept of time travel. It has a simple story, but a largely complex plot. Audiences have created countless diagrams in order to explain the timelines of the film, because much of it happens off-screen. It is an impressive feat to say the least, especially for first time filmmaker Shane Carruth.
14. Blood Simple (1984)

Directors – The Coen Brothers (Only Joel is credited)
Ages – Joel (30), Ethan (27)
Budget – $1.5 million
The Coen brother's first film is a solid crime thriller (a genre they continue to excel in). It is impeccably shot, and like most films on this list it is easy to see their burgeoning style. It has a solid cast that deliver great performances under the direction of the Coens. It also has a terrific soundtrack. The film is not as thought-provoking as some of the other films on the list, but it's still an impressive feat and an entertaining film.
Here is my favorite track from the film:
15. El Mariachi (1992)

Director – Robert Rodriguez
Age – 23
Budget – $7,000
Although I'm not the biggest fan of this film, this list would not be complete without its inclusion. El Mariachi blew studio execs minds at the time of release. It was referred to as the "7,000 dollar movie." Rodriguez funded the film himself through clinical studies and money he had saved up. He also wrote a book about the making of the film titled "Rebel without a Crew." A must read for all aspiring filmmakers. You can read more about the book here:
https://www.amazon.com/Rebel-without-Crew-23-Year-Old-Filmmaker/dp/0452271878/ref=sr_1_1?ie=UTF8&qid=1494623114&sr=8-1&keywords=rebel+without+a+crew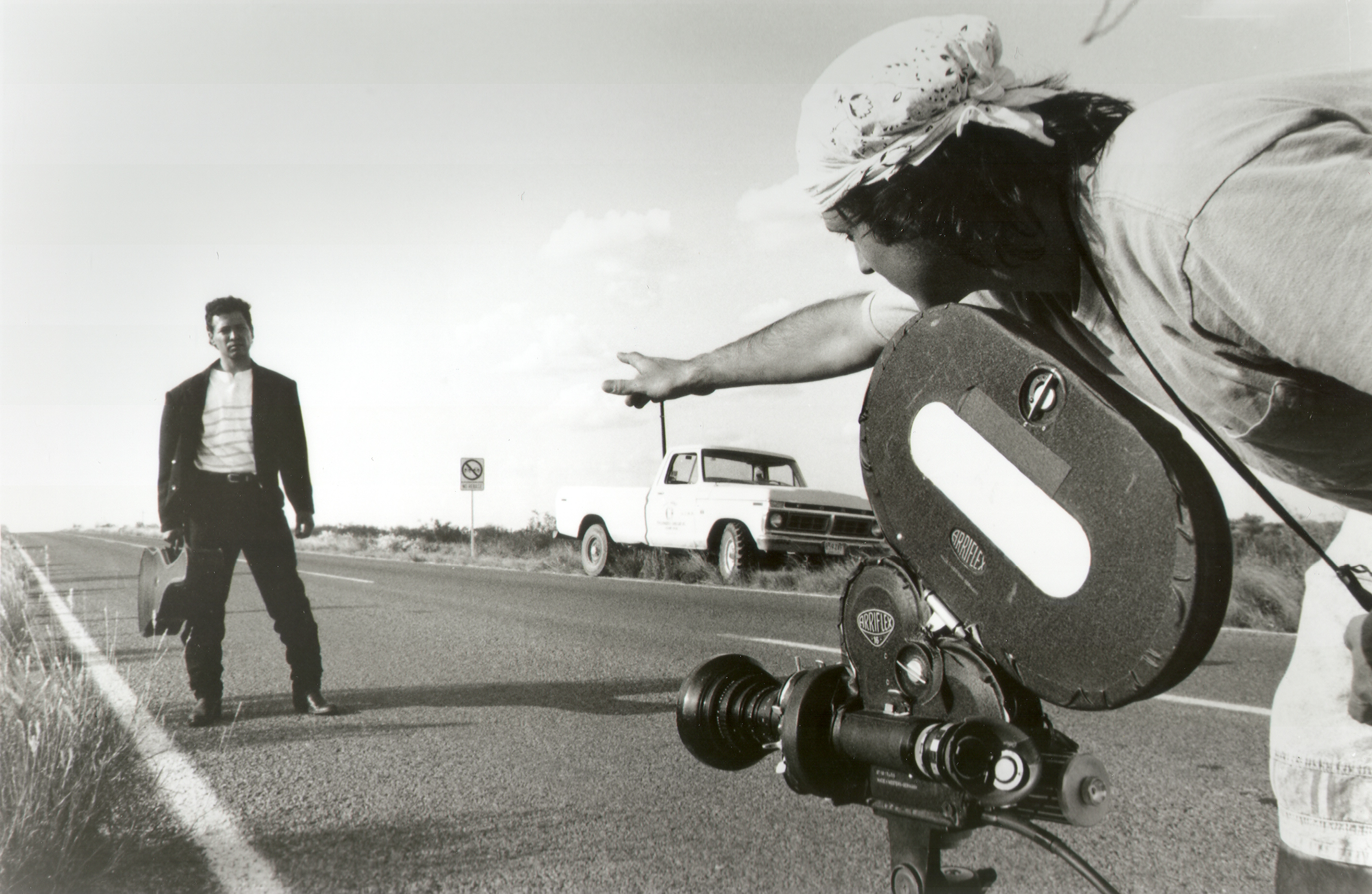 16. Dark Star (1974)

Director – John Carpenter
Age – 26
Budget – $60,000
Carpenter dropped out of USC film school in order to make this film, and that decision paid off big time. The film pokes fun at 2001 and other science fiction films of the time. The screenplay was written by Carpenter and Dan O'Bannon (who also acted in the film and would go on to pen Alien, which oddly enough has some similarities to this film, albeit with a much darker tone). It's not the greatest independent film, but it is a fun time. It's quirky and bizarre which seems out of character for Carpenter, but you can definitely see his burgeoning style.
17. Following (1998)

Director – Christopher Nolan
Age – 28
Budget – $6,000
Here is another interesting micro budget feature directed by Christopher Nolan, the man who would go on to make The Dark Knight trilogy, Interstellar, Inception, etc. Following is a short and simple tale, but a clever and unique one at that. Nolan did pretty much everything himself, from shooting to directing, producing, editing, and marketing, among many other tasks. It was shot on black and white 16mm stock and planned to be as cheap as possible. There's an interesting interview with Nolan (linked below) where he discusses the film and behind the scenes aspects. He also gives some solid advice for aspiring filmmakers.
18. Pi (1998)
Director – Darren Aronofsky
Age – 29
Budget – $68,000
Pi is a strange one for sure and difficult to discuss. The film tells the story of Max, a mathematician who is dealing with multiple mental issues. It is a compelling story and visually stunning. The film did well at the Sundance film festival in '98 and Aronofsky also won the Directing Award.
19. Donnie Darko (2001)
Director – Richard Kelly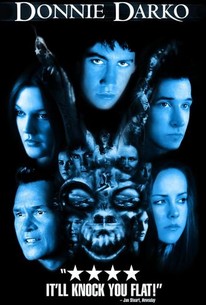 Age – 26
Budget – $4.5 million
Here's another strange one on the list. Donnie Darko is a coming of age drama mixed with some science fiction elements. It has a solid central performance from Jake Gyllenhaal, and some great performances from the supporting cast as well. This film is hyped a lot around cult film circles, and has a die-hard fan base who certainly treat it in higher regards than it deserves. But it is still an interesting and complex film, especially when you take into account it was written and directed by first time filmmaker Richard Kelly, who was fresh out of film school. Here is the famous cover track from the film:
20. Badlands (1973)

Director – Terrence Malick
Age – 30
Budget – $500,000
Terrence Malick gets a lot of flack nowadays for his modern experimental films. Some of which aren't so good (The Tree of Life is a masterpiece though). Badlands blew people away at the time of release. After directing his second feature, Days of Heaven (1978), Malick took a 20 year hiatus from filmmaking. This is unheard of today.
Malick was undoubtedly one of the great New Hollywood film directors, and Badlands proves this. It is an interesting spin on the Bonnie and Clyde style story coupled with solid performances from Martin Sheen and Sissy Spacek. And of course it's beautifully photographed (it's a Malick film nonetheless). There is also a rare glimpse of Malick in the film.
21. This is Spinal Tap (1984)

Director – Rob Reiner
Age – 30
Budget – $2 million
One of the funniest comedies of all time, and an early entry in the mockumentary genre. This is Spinal Tap is still just as hysterical today. It has a solid cast that all deliver hilarious performances. The music is great and sounds like it comes from an actual band. But what I find most interesting about Spinal Tap is the film came before many of the bands we associate with the style of music they are parodying. In many ways the film was ahead of its time. Reiner went on to make some solid flicks, but none are as great as This is Spinal Tap.
Here is my favorite scene:
22. Bottle Rocket (1996)

Director – Wes Anderson
Age – 27
Budget – $7 million
Wes Anderson's quirkiness and unique style all began with this film. It's actually one of my favorite Anderson films believe it or not. It has an intriguing and humorous story. Like many of the films on this list, it did not do well financially upon release. However it did jump-start Wes Anderson's career, and the career of the Wilson brothers. Owen Wilson actually co-wrote the screenplay with Anderson. It all began with a short film that they shot when Anderson was 23. The short did well at Sundance, which led to financing for a feature. Here is a link to the short:
23. Breathless (1960)

Director – Jean Luc Godard
Age – 30
Budget – 400,000 FRF
Breathless is another important film of the French New Wave movement, and it may just be the quintessential French Film. An art film if there ever was one, Godard breaks all the so-called rules of filmmaking. It is beautifully photographed, well written (by Godard based on a treatment by Truffaut), and has some solid performances. Like Truffaut, Godard began as a film critic, and I think this led to his skill and style as a rebellious filmmaker. After all, you have to know the rules, to break them.
24. Bad Taste (1987)
Director – Peter Jackson
Age – 26
Budget – $30,000
Yes this is the same Peter Jackson who directed the Lord of the Rings trilogy. It's hard to believe that he started out making B splatter horror flicks, but Bad Taste is something else. The sheer amount of hard work and effort that went into making this film is the reason it deserves a spot on this list. The film took four years to complete and was shot mostly on weekends. Peter Jackson did pretty much everything himself, including the special effects, shooting, directing, producing, acting, among other positions. There is a scene where Peter Jackson fights himself (playing two different characters), which isn't necessarily mind-blowing but the shot/reverse shots were shot years apart! Peter Jackson built his own dolly, crane, and steadicam for cheap. He also created all the gross out effects himself. He gave this film his all, and it paid off. You can see more about the making of the film below:
25. Get Out (2017)

Director – Jordan Peele
Age – 38
Budget – $4.5 million
I'm probably going to get some push back for including this on my list but I don't care. This film blew me away and was one of the most impressive directorial debuts in a long time. I have a feeling this is just the start for Jordan Peele. This film was brilliant and I'm still thinking about it months later. I thought it was masterfully crafted in nearly every aspect. If interested, you can read my full review here: https://davidsfilmreviewsblog.wordpress.com/2017/02/28/get-out-believe-the-hype/?iframe=true&theme_preview=true
Further Notes…
Those that know me well are probably wondering why I didn't include Spielberg on the list. Trust me I really wanted to, but there is much debate surrounding what Spielberg's first feature actually was. He made a science fiction feature titled Firelight but the film has been lost. He then made Duel at the age of 24 but since it was a television film (with a theatrical release) many people don't consider that his first feature. His next film, Sugarland Express, I have regrettably not seen and therefore could not include on the list. However, many consider this to be his actual first feature.
Also, this list was compiled based on films that I've seen. Unfortunately, I have not seen the debuts of some of my favorite filmmakers such as Scorsese's Who's That Knocking on My Door, Bogdanovich's Targets, or Tarkovsky's Ivan's Childhood.
For the most part, the Director's ages were based on the time the film was released.
All budgets are not adjusted for inflation.
Budgets and other information were gathered from Wikipedia, IMDb, boxofficemojo, and years of studying film.
Let me know what directorial debuts I need to watch or are missing from the list.
Written by William David Glenn IV
5.12.17